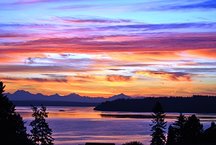 Alternative Resiliency is changing office location effective April 4, 2017.

​Current clients should notice no difference or interruption of service. Currently-booked conference appearances will be honored.

"This is a strategic deployment for a number of reasons", says Howard Mannella, Managing Principal. "The move makes sense from an economic, risk management and quality-of-life standpoint. We remain committed to being the next-gen Alternative to legacy consultancies in Risk, Resiliency, Continuity and Crisis. Our passion for Executive Education and Evangelizing on these critical topics is also unchanged."

​


The new address is

1176 Rolling Drive, Camano WA 98282

The other contact information remains the same.

Please email

inquiries@alternativeresiliency.com

​for further information.